Press Release:  December 26, 2020.  For immediate release.

Today, around 1pm local time in Costa Rica, Captain Pete Bethune was bitten in the calf by a deadly ferdelance snake.
Bethune was on patrols in Pedras Blancas National Park when the bite happened.  He was carried out of the jungle by his crew, and transferred to a waiting Coastguard vessel that took him to Golfito.  During the voyage, Bethune was in and out of consciousness.
He has been taken to Golfito Hospital where he is currently undergoing treatment.
We have no other updates at this time other than he is alive.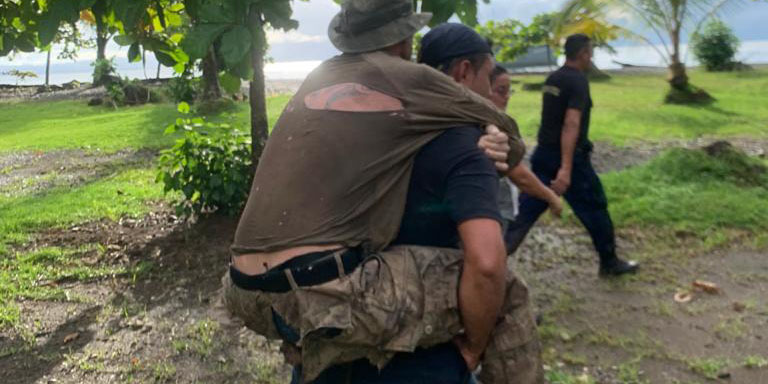 Bethune being carried out of the jungle by Coastguard personnel