17 August, 2020.  For immediate release.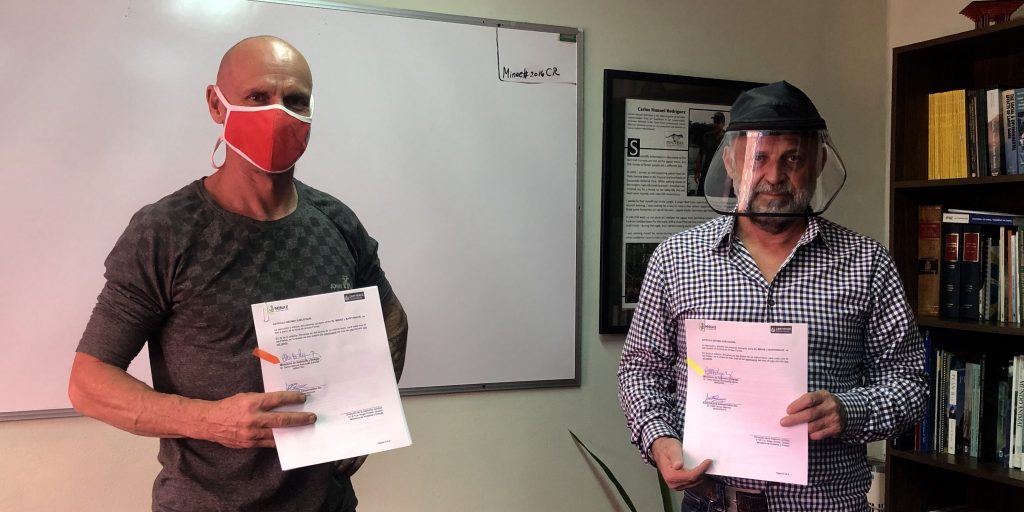 Earthrace Conservation today signed a one-year agreement with the Costa Rican government to support them in their efforts to protect their National Parks.
The agreement was signed by Minister Carlos Rodriguez, the Minister of Environment and Resources for Costa Rica, and Captain Pete Bethune of Earthrace.   As part of the agreement, Earthrace will work alongside MINAE Rangers to patrol both their terrestrial and marine national parks.  The agreement will see Earthrace providing the following services, at no charge, to Costs Rica:
MY Modoc (45m former UA Navy Ship) as Base of Operations for patrols, and to support Ranger deployments
Schiebel S100 Camcopter UAV for aerial surveillance during the day and at night, and over both land and sea
Willard 7.4m RIB for Patrols of coastal and offshore Marine Protected Areas
Zodiac Milpro 470 Inflatable for coastal and estuarine patrols, and delivering Ranger teams ashore
K9 Anti-Poaching Dog and Handlers for tracking and Apprehending people operating illegally in the Jungle National Parks
Training on specific areas, including FLIR, NVG, Night Surveillance, and hostel vessel search and secure.
Minister Rodriguez says the agreement is "part of Costa Rica's commitment to their National parks.  Earthrace have a number of assets, such as the S100 UAV and the K9 tracking unit that we can really use to help better patrol key areas."  He also says his Ministry is "actively looking to work with professional NGOs like Earthrace, that have invaluable assets, resource, and expertise.
Bethune says his team hosted the Minster and 15 Rangers on a recent patrol in Corcovado National Park, and it helped cement the relationship.  We find the MINAE team great to work with.  They are dedicated to patrolling their jungles and MPAs. They understand we have many elements that can assist them in being operationally more effective.  And we are really looking forward to delivering some key outcomes for them.
The ship will initially be based in Golfito, in the South Pacific coast of Costa Rica, but campaigns will see the team operate throughout the coastline, as far north as Guanacaste.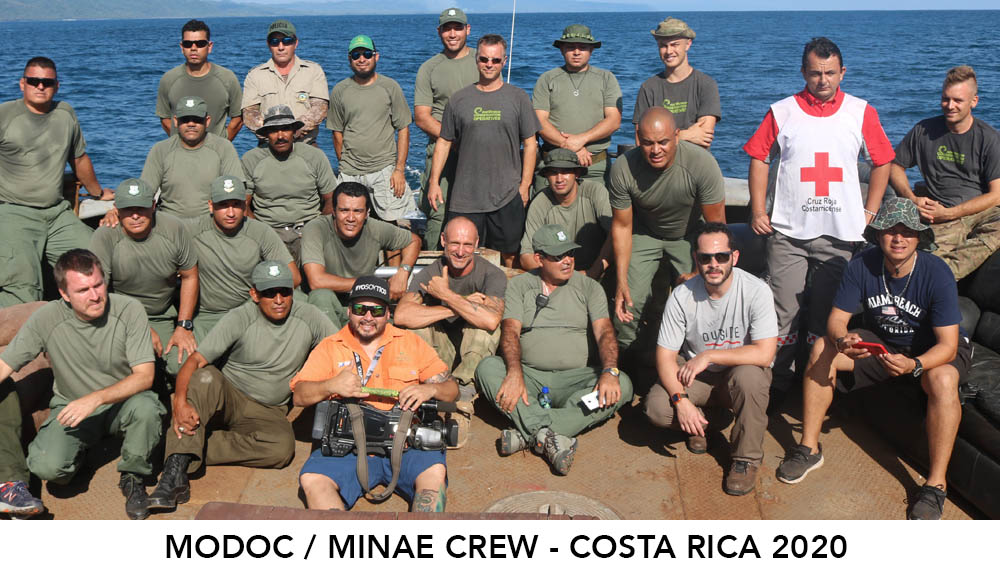 ENDS