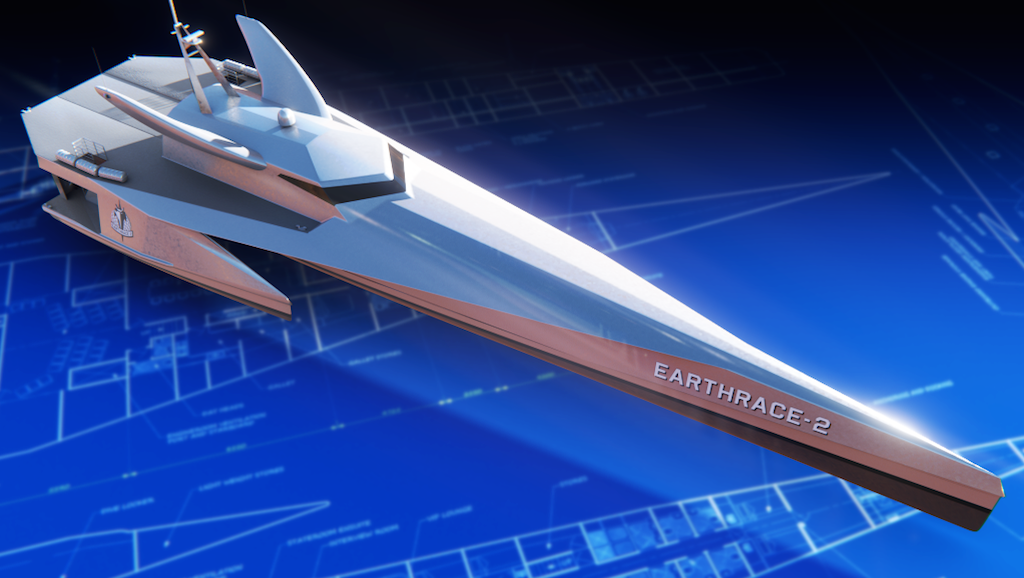 Hi there …
You may know of the extraordinary boat that was Earthrace 1. May she rest in peace.
Now a new super-vessel is in the making. Earthrace-2 will be 200 ft long with a crew capacity of 26 and a guest capacity of 200 (in port). It will become our much-needed base of operations, allowing us to do much more to assist government agencies and NGOs with fisheries, wildlife and habitat protection.
Earthrace 2 will also be central to a spinoff TV series and a really cool Outreach tour similar to what we did on Earthrace 1.
We want you on board with this important project
We're running a Kickstarter campaign for Earthrace 2. Money raised goes towards completing essential design work that will allow us to start building.
Below is our Kickstarter link. Please click through to read the story and watch the videos. There's a huge range of rewards that you can grab – from $10 for coffee on the boat to a $9,900 luxury voyage for 10 people. I reckon a popular reward will be the $999 'join the crew' option, which will get you on board Earthrace 2 for 7+ days. Major memories guaranteed!
Do it for the future
If you like being involved with projects that protect our planet, you've gotta get involved with Earthace-2. She will be purpose-built to turn conservation talk into action.
Please share the Kickstarter link with anybody who cares about the future of wildlife and habitats on land and in the sea. Building this boat together will show the world's decision makers that we mean business.
We hope you'll get on board with this dream, whether that means a $8 pledge or something more substantial. Every little bit helps.
Cheers
Pete