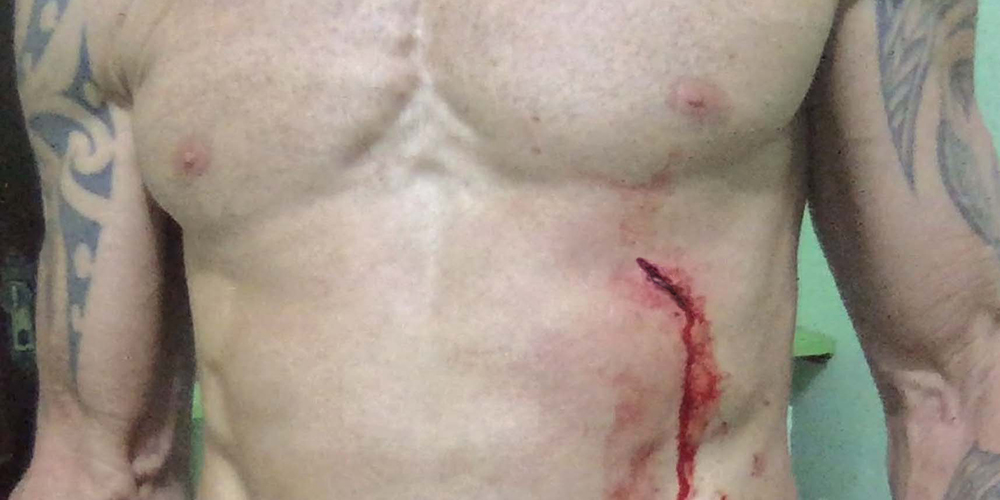 Captain Pete Bethune of Earthrace Conservation was this morning attacked by 2 men, one if them with a knife, in the port city of Santander in Brazil.
Bethune says one of the men lunged at him with a knife, while a second man came from behind.  A fight ensued for several minutes, during which Bethune received a knife wound to his chest.
The second attacker eventually ran off with Bethune's cellphone, and a short time later the knife wielding attacker also fled the scene.
Larisa Kellett of Earthrace who has just spoken with Bethune, says after the attack he got a motorbike ride back to his hotel in Macapa where he patched himself up with dressings.  He then went to the Macapa Hospital where his knife wound was stitched up.
A report has been filed with Macapa Police who will be following up with enquiries.  Bethune says he is extremely grateful for the professional help of both the Macapa Hospital staff as well as the local Police.
Interestingly, just prior to being attacked in Macapa, Bethune had visited Macapa Prison where the 6 men convicted of Sir Peter Blake's murder are currently being held.
Santander where Bethune was attacked is just 30 minutes drive from Macapa where Sir Peter Blake was murdered.
Bethune says he is just happy to be alive after a frightening ordeal.  "I honestly thought I was a going to die today."
Bethune and the team from Earthrace have been in the Amazon for several months working on various conservation issues, including illegal logging and the illegal pet trade.  It is believed the attack is unrelated to the work of Earthrace Conservation.