Press Release.  December 28, 2020.  For immediate Release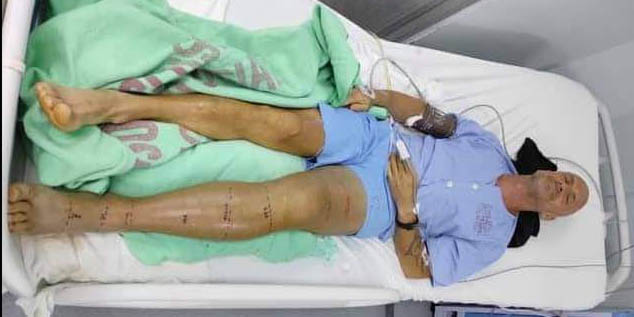 On Boxing Day, Captain Pete Bethune was patrolling in the Pedras Blancas National Park in Costa Rica, when he was bitten in the calf by a deadly ferdelance snake.
According to crew, the team was about 2 hours into the patrol when the bite happened. After several failed attempts at carrying Bethune down the various rock ledges and waterfalls, the team decided the best option was for Bethune to crawl down until the flat area at the base of the jungle was reached.
After around one hour of crawling, Bethune started getting heart palpitations, and was continually complaining of the pain.  After another hour he became sleepy, and would stop crawling, close his eyes, and rest.  Jack Bundle, one of Bethune's crew, says he thought "Pete was about to die, I kept telling him to keep going, but he was getting slower and slower."  After around 2-1/2 hours, the team reached a flat area of the jungle, where crew and local coastguard carried him to the beach.
He was transferred to a waiting Coastguard vessel. Crew say for much of the 30 minute voyage, Bethune was largely unconscious.  He was admitted to the Intensive care unit of Golfito Hospital unit where he is currently undergoing treatment.  Doctors are administering a cocktail of anti-venom, antibiotics, and morphine.
Doctors have said his leg continues to swell, despite the large amount of antivenin already administered.  If the swelling continues, he will be transferred to another hospital for surgery.  He remains in a critical condition.
The ferdelance snake belongs to the pit viper family, and is the deadliest snake in all of central and South America.  Victims often die, or lose limbs, as a result of being bitten.
Bethune works for the non-profit Earthrace Conservation, which has a one year agreement to assist Costa Rica in protecting their land and marine National Parks.  Included in the agreement is S100 UAV aerial surveillance, a K9 Unit to assist in jungle patrols, and maritime patrols utilising the ship Modoc, and it's smaller tender vessels.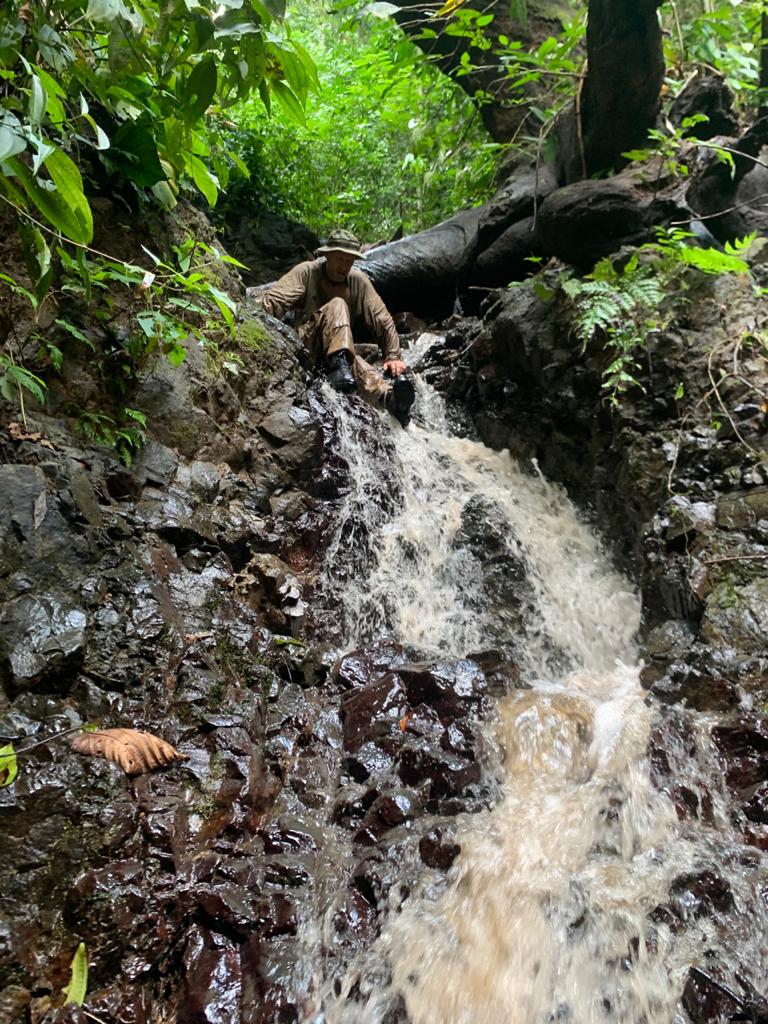 Bethune crawling on his ass out of the jungle.  His left leg at this stage was already very swollen.
Ends